The Logo Launch Process
1. Upload Your Design

Use designs with unlimited colors, simple or high detail in a print ready file.

2. We Print Your Transfers

We print your transfers using our high end, unique DTF transfer process. Creating the highest quality of vibrant colored, fine detailed direct to film transfers around.

3. Heat Press Your Design

Press you DTF transfer at 325°F for 15 seconds. Hot OR Cold peel. Recommend second press for ultimate durabilty.
Print your design on anything and everything.
100% Cotton or 50/50 Blend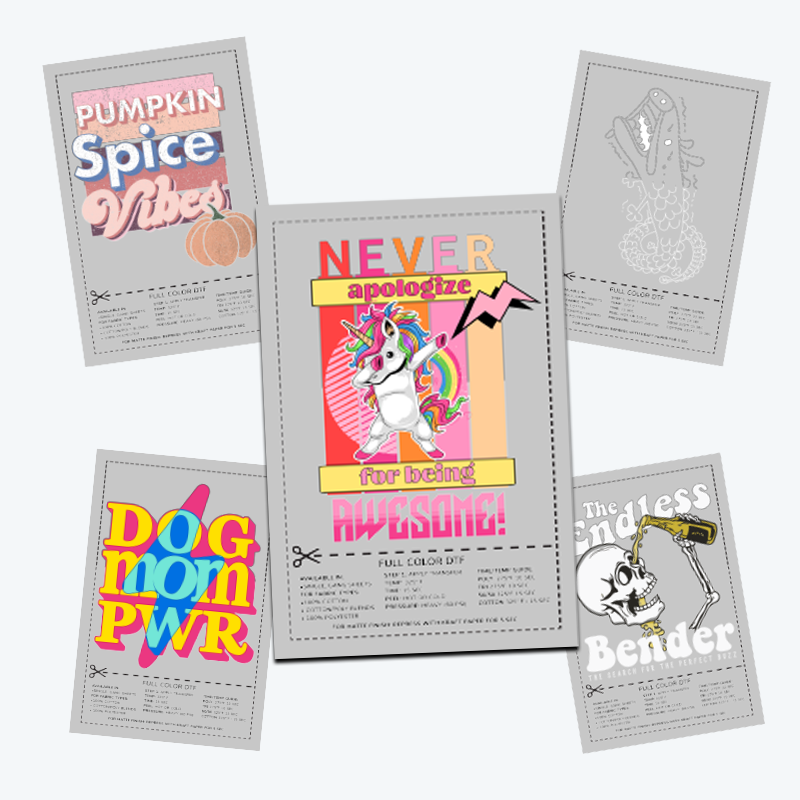 Try before you buy!
Not sure about our DTF transfers? Don't just take our word for it, get your hands on real samples today!
FREE SAMPLE PACK